Bess for a time after Houdini's death tried doing a stage act that included an assistant be frozen under ice, as Houini had done in his film about reincarnation call Man From Beyond. David Blaine would later do the stunt and it helped to make him a star. She also for a while in NYC opened a tea room that featured fortune tellers, etc. She did not have to work as she was well taken care of by Houdini, and also because of the way Houdini died, was paid double indemnity by the insurance company.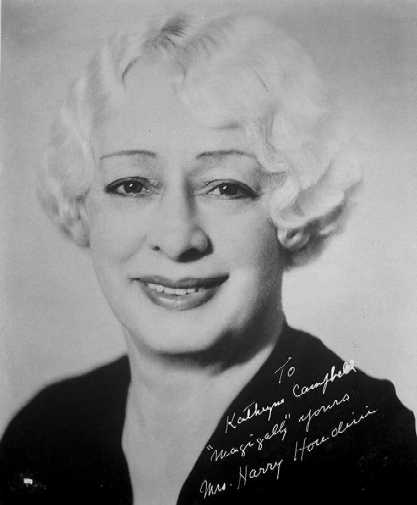 Bess lived to the age of 67 and died of cancer. She was living in California and took a train back to the East to be near her family, when it was clear that she was in her last stages. In another of the many strange Houdini coincidences, after having worked with Houdini for her whole life, see him do the Needle Trick and possibly setting it up for him all those years, she died in Death Valley on the train ride back in a town called Needles, California.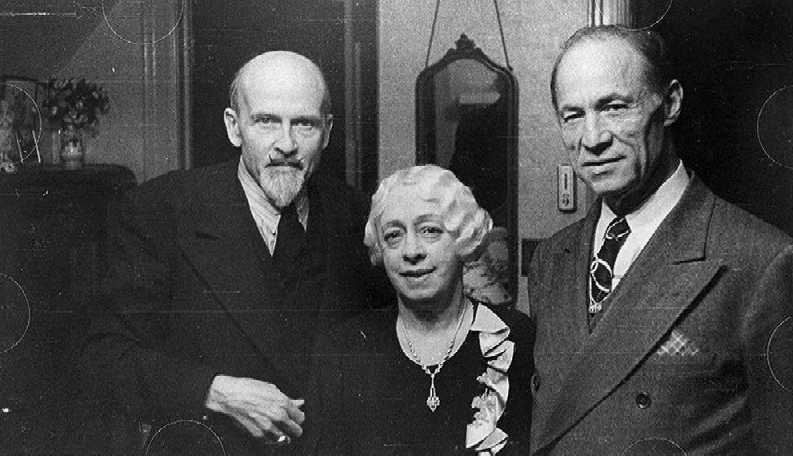 This is as bad a picture of her we have seen and must have been ill at the time.
Though there is a place for Bess in the Jewish Cemetary where Houdini is b uried, she is not burried there. She is buried at Gate of Heaven in Westchester. Though she wished to be near her husband, after death her family wisked the body away at burried her in a Catholic being horrified at the possibility of her being buried in a Jewish plot and being denied entrance to heaven. It is not clear if, since she was Catholic, if she would have been allowed to be buried there anyway. Things do happen. After all, Houdini had the only human form in the shape of his bust that appears to have been allowed at his grave site.